WhatsApp Business Platform
The integration of Horecafox Restaurant Management System with the WhatsApp Business platform can offer several benefits for both the restaurant and its customers. Here are some ways in which it can be helpful:
1.
Skyrocket your Business' reach.
2.
Build a Strong Brand Identity.
3.
Sell like Crazy
by sending Actionable Messages with Clickable Buttons
4.
Provide Unmatched Customer Support.
5.
Connect with Customers across the Globe
6.
Unmatched Security with End-to-End Encryption
7.
Send Personalized Communication to customers
8.
Connect your CRMs
& Softwares to Send Automated Notifications on WhatsApp
9.
Affordable Pricing
10.
Best Platform for 2-Way Communication

WhatsApp Web
An integration you can always rely on. Only for transactional messages.

1.
Faster
: Works faster than WhatsApp business platform
2.
Free Unlimited Transactions
: All the transactional messages are free.
3.
No Template Approval
: No need to get your templates approved.

Razorpay
1. Accept all payment modes - From domestic to international, Razorpay supports the most extensive set of payment modes. Credit cards, debit cards, UPI, EMI, mobile wallets, and netbanking. You name it. We got it!

2. Checkout and global card saving - Say goodbye to asking your customers over and over to provide their payment details.

3. Developer friendly - Razorpay PG offers robust, clean, and developer-friendly APIs, with plugins and libraries for all major languages and platforms.

4. Learn: Boost your conversions with Flash Checkout Provide your customers with a seamless payments experience with Razorpay Payment Gateway.

Tap Payment
Tap now supports over 1000 businesses and major corporations (many of which we are honored to say you are familiar with) and has had a (digital!) hand in securing tens of thousands of transactions easily and efficiently for consumers all around the world.


Zomato*
1.Streamlined Operations: Streamline your operations by allowing seamless communication between the two platforms. Orders placed through Zomato can be automatically synced with your restaurant management system, eliminating the need for manual entry and reducing the chances of errors.

2.Increased Efficiency: Efficiently manage your online orders alongside your in-house orders. The integration enables real-time order updates, automatic order routing to the appropriate sections (e.g., kitchen, bar), and better coordination between your staff members. This increased efficiency can lead to faster order processing and improved customer satisfaction.

3. Inventory Management: Provides you with better inventory management capabilities. When an order is placed through Zomato, the integration can automatically update your inventory system, helping you track stock levels in real-time. This enables you to optimize your inventory, reduce waste, and ensure that popular menu items are always available.

4. Reporting and Analytics: Gain access to comprehensive reporting and analytics. You can analyze data from both online and in-house orders, allowing you to make data-driven decisions to improve your menu, pricing, and overall business strategy. This integration provides valuable insights into customer preferences, peak order times, and order patterns.

5. Customer Experience: Enhance the overall customer experience at your restaurant. Customers can conveniently place orders through Zomato's platform, track their order status in real-time, and receive notifications when their food is ready for pickup or out for delivery. The seamless integration ensures that orders are accurately processed and fulfilled, leading to satisfied customers who are more likely to return and recommend your restaurant to others.

*Coming Soon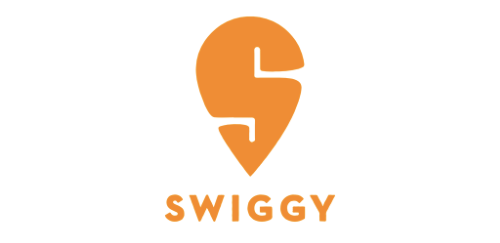 Swiggy*
1. No Minimum Order: Swiggy offers you no restriction in order value and, you can even order for a minimum amount. Thus, you can order food for yourself and to your friends.

2. Fast Delivery: Swiggy promises to deliver food in 40 minutes and holds an average delivery time 37 minutes. So, Food delivery with Swiggy is super fast.

3. Distance Coverage: The most important benefits of Swiggy is its coverage of distance. You can order from the restaurant that is far from your location using Swiggy. This option also gives the opportunity to try various restaurants in the surrounding.

4. Live Tracking: Now the users no need to worry about the order as Swiggy keeps updating them about order status. The users can also track the live location of the driver to make thing further easy.

5. Wallet: Wallet option helps the user to pay for their orders super quick. It also further increases the engagement with app and user can also enjoy various offers and coupon that only applies to wallet using users.

6. Order Cancellation: Swiggy doesn't charge their user for canceling their order before it's confirmed. But when the order is confirmed then Swiggy charges a cancelation fee based on order amount.

*Coming Soon

Quickbooks
QuickBooks Online Sync helps admins stay up-to-date, organized and avoid double-entry of data.

1. Import existing customers into HorecaFox and keep a 2 way sync

2. Import Chart of Accounts into HorecaFox and keep a 2 way sync

3. Import Products / Services into HorecaFox and keep a 2 way sync

4. Automatically send Invoices/Sale-Reciept/Credit-Notes and Payments from HorecaFox to Quickbooks

Tally*
QuickBooks Online Sync helps admins stay up-to-date, organized and avoid double-entry of data.

1. Import existing customers into HorecaFox and keep a 2 way sync

2. Import Chart of Accounts into HorecaFox and keep a 2 way sync

3. Import Products / Services into HorecaFox and keep a 2 way sync

4. Automatically send Invoices/Sale-Reciept/Credit-Notes and Payments from HorecaFox to Quickbooks

*Coming Soon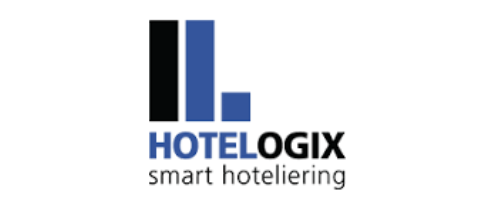 Hotelogix
1. Integration of Food and Beverage Operations: Enables seamless integration of food and beverage operations within the hotel. This integration allows for efficient communication and synchronization between the two systems, ensuring that guest orders placed through the hotel's restaurant or room service are seamlessly processed, tracked, and fulfilled. It eliminates the need for manual data entry, reduces errors, and enhances the overall guest experience.

2.Guest Billing and Accounting: Unified guest billing and accounting. When a guest places an order for food and beverages through the hotel's restaurant or room service, the charges can be automatically transferred to the guest's room folio in Hotelogix. This streamlines the billing process, eliminates the need for separate payment transactions, and provides a seamless and convenient experience for guests. It also simplifies accounting procedures by ensuring that all F&B transactions are recorded accurately within the hotel's financial system.

3. Reporting and Analytics: Integrating Horecafox with Hotelogix provides hotels with comprehensive reporting and analytics capabilities. The integration allows for the collection and analysis of data from both the hotel's F&B operations and hotel management system. Hoteliers can access detailed reports on F&B sales, inventory usage, menu performance, and other key metrics. These insights can help optimize menu offerings, pricing strategies, inventory management, and overall operational efficiency. The integration of data from both systems enables hoteliers to make data-driven decisions to enhance guest satisfaction, drive revenue, and improve the overall performance of their F&B operations.



Reelo
1. Improved customer engagement: Reelo provides businesses with tools to engage with their customers in meaningful ways, such as offering personalized rewards, sending targeted messages, and encouraging customer feedback. This leads to increased customer loyalty and repeat business.

2. Increased customer retention: By using Reelo, businesses can reward customers for their loyalty, which encourages them to return and make additional purchases. This helps to increase customer retention rates and reduce customer churn.

3. Valuable customer insights: Reelo provides businesses with valuable insights into their customers' behavior, preferences, and feedback. This information can be used to improve customer experiences, tailor marketing efforts, and develop new products and services.

4. Cost-effective marketing: Reelo helps businesses to save on marketing costs by targeting customers who are already loyal and likely to make repeat purchases. This reduces the need for expensive customer acquisition campaigns.

5. Easy to use: Reelo is user-friendly and easy to set up, making it accessible to businesses of all sizes. It also offers a range of integrations with popular e-commerce platforms, making it easy to implement and manage.

Nextel
Drive Marketing, Sales & Support interactions on the World's most popular social platforms
1.
Trigger-based engagement
: Create automated campaigns that can be triggered on text, date, time, number and more.
2.
No-code Chatbot builder
: Create a seamless interactive Chat flow for your users on WhatsApp.
3.
Shared chat inbox
: Collaborate with colleagues and keep on top of your workload.
4.
Powerful Insights
: Get actionable insights on your team performance, customer interactions, promotional campaigns.